I have about had it with expensive bags (or purses or whatever you want to call them).  It's one thing to own a nice, well-constructed, chic bag that makes you feel happy and goes with all of your outfits.  It's another thing to spend four times your mortgage payment on a bag.
For example:  The Legacy Ostrich Coach Bag, for only $4800.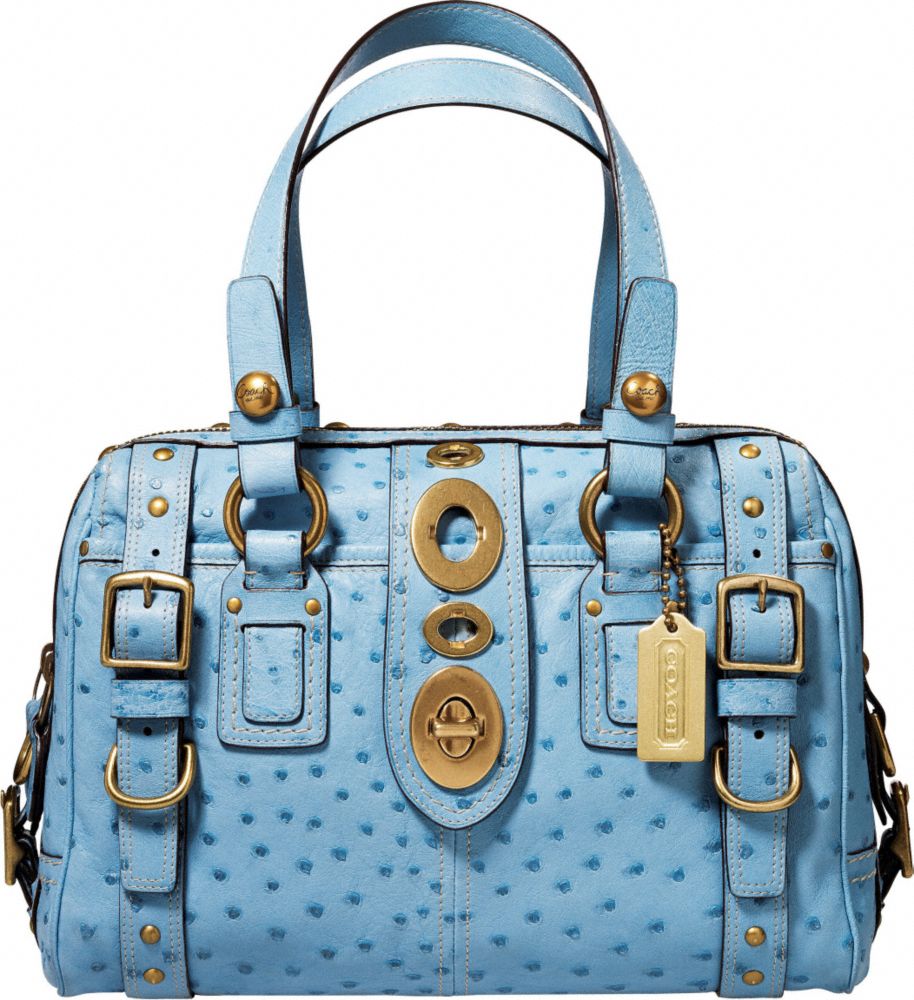 Ack!  What?  $4800?  This is a COACH BAG, Y'ALL.  A COACH BAG.  You know, the same brand that every spoiled thirteen-year-old with a Sidekick, every babymama on food stamps who's spending her pocket money on LV and Coach instead of her kids, every clubhopping slag who wears shirts from Glam, every annoying person at the mall who runs you over while horking down their Chai bubble tea carries.  It's PLAYED OUT.  It's PAST played out.  It's just over.
And now we've got a $4800 Ostrich-skin Coach bag hitting the streets?  Who the hell is going to spend almost five grand on that ugly, bright-blue tribute to chavdom?  Because they need to be slapped, sharp and hard.
Owning a tacky, blue, Ostrich-skin bag that you were suckered into paying five grand for isn't going to make you feel any better about yourselves, ladies.  I promise.  You're only helping us reach new nadirs as a society…